Notice: The Liz Conrad Illustrators' Scholarship Fund opens for submissions at the same time that registration opens for Illustrators' Day and Springmingle. In Liz's honor, one of our talented illustrators can win free admission and a portfolio review to Springmingle. CLICK HERE for further details.
REGISTER NOW FOR
Portfolio review during ID program here (limited to first 30 to register)
Mentorship with Lorraine Joyner here (limited to first 12 to register)
Information on submitting to the Liz Conrad Scholarship Fund here
Register for Springmingle14 here
Register for Private portfolio/manuscript review here (You must be registered for Springmingle for this)
SM14 Dinner Guest tickets here

Friday, March 28th from 10:00 am to 4:00 pm
(Portfolio Set-up at 9:30)
Marriott Century Center, Atlanta, Georgia
Illustrators' Day is for beginning to professional children's book illustrators who are interested in putting together or improving their portfolio, learning how best to promote themselves to publishers, hearing from established illustrators, displaying their portfolio to potential clients, and participating in assignments which will get creative juices flowing!
You do not have to be a member of SCBWI to participate, although it's cheaper if your are. We're thrilled to have an incredible line-up of speakers and mentors this year…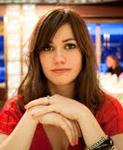 Lucy Cummins, Art Director for Simon & Schuster, Paula Wiseman Books
Bio:


Lucy Ruth Cummins is an Art Director with Simon & Schuster Books for Young Readers and Paula Wiseman Books where she works on a range of titles from picture books to young adult novels. Lucy has worked on a number of award winning and New York Times bestselling books including Mousetronaut by Mark Kelly, illustrated by C.F. Payne; Barack Obama: Son of Promise, Child of Hope by Nikki Grimes, illustrated by Bryan Collier; Warning: Do Not Open This Book, by Adam Lehrhaupt, illustrated by Matthew Forsythe; Henny written and illustrated by Elizabeth Rose Stanton; The Boy and the Airplane written and illustrated by Mark Pett; Cats' Night Out by Caroline Stutson, illustrated by Jon Klassen; Monsters Eat Whiny Children, written and illustrated by Bruce Eric Kaplan; andThe Boys written and illustrated by Jeff Newman, to name quite a few. She lives in Brooklyn, New York and her last job before working in publishing was at a Taco Bell restaurant. You can visit her on the web at lucyruthcummins.com.
Topics:
Getting work and self-promotion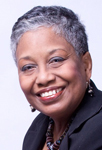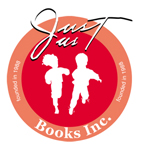 Cheryl Willis Hudson, Vice President, Creative Director, and Editorial Director of Just Us Books and Marimba
Bio: Cheryl and her husband Wade Hudson founded Just Us Books in 1988 to address the need for more African American children's books in the market place. An author of over 20 books, Cheryl has more than 40 plus years of experience in the children's book industry.


A native of Portsmouth, Virginia, and a graduate of Oberlin College in Ohio, Cheryl began her career doing text book design for publishers such at Houghton Mifflin and Macmillan.
Topic:
Color Me Professional: Preparing Portfolios for a Multicultural Publishing Market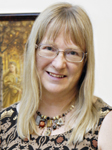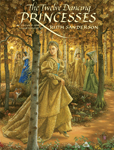 Ruth Sanderson, Award-winning Illustrator
Bio: Ruth has been a professional illustrator since 1975, with over 80 published children's books, in addition to having illustrated book covers, fantasy art, collector's plates, animation concept art, and product design. She teaches writing and illustrating for children in the summer graduate programs at Hollins University in Roanoke, Virginia. And she is Illustrator Coordinator for the New England region of the SCBWI. VisitGoldenWoodStuio.com for more information.
Topic: Storyboarding Your Manuscript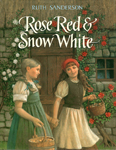 There are many ways to storyboard picture books. Explore the possibilities with Ruth Sanderson, who will show examples of her own and other illustrators' storyboards, and talk about all the elements of design involved. Bring drawing materials and paper to class. Blank storyboard templates will also be provided. Students can bring a manuscript, or use a public domain one provided, and will learn how to break a manuscript into pages for various picture book formats.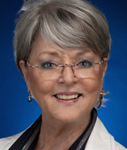 Mentorship: Loraine Joyner, Art Director for Peachtree Publishers will mentor 12 of our early registrants for an additional $45.
Upon registration, Loraine will assign a project and work closely with participants on honing their artwork, creating consistent characters, and illustrating a picture book layout, which she will assign. This is an fantastic opprotunity to work one-on-one with one of the most experienced Art Directors in the business. Slots will fill quickly, so register fast!
Additional fee: $45
Portfolio Reviews: The first 30 registrees will display their work and receive feedback from this illustrious faculty in a public overview manner (timed – no more than 2 minutes). The experience of seeing how other illustrators present their work, what is successful and what isn't, and how an Art Director can quicklydetermine what might work for them is an experience I wish had been around when I was starting out. Plan to learn tons and we look forward to seeing you!
Please follow the Portfolio Guidelines when gathering your work. (No digital portfolios.)
Dummy Display:
There will be a designated table in the portfolio viewing area dedicated to display picture book dummies.
Portfolio Viewing Cocktail Party:
Again this year we'll host local art directors, gallery owners, art instructors, and clients in need of freelance, to drop by and view the portfolios between 4:00pm and 6:00pm. Invite those you know to help provide leads for our attendees for potential freelance. And please have take-aways available with your portfolio! (Business cards, postcards, bookmarks, tear sheets, etc.)
SCHEDULE:
The event is scheduled from 10:00 am to 4:00 pm in this order:
10:00 – 10:45 – Cheryl Willis Hudson
11:00 – 11:45 – Ruth Sanderson
11:45 – 12:15 – e's Soapbox and Show off the mentorship projects
12:15 – 1:15 – Lunch Break
1:15 – 2:00 – Lucy Cummins
2:15 – 3:00 – Panel discussion with Cheryl, Ruth, and Lucy
3:00 – 4:00 – Quickfire Portfolio Reviews
I fully expect us to run overtime (we usually do)!
4:00 – 6:00 – Cocktail Party (optional attendence)
Where: Marriott Century Center, Atlanta, Georgia
– our rooms will be around on the left side of the building and will be marked
2000 Century Blvd. NE
Atlanta, GA 30345
(404) 325-0000
(404) 325-0000
When: Friday, March 28th, 10:00 am – 4:00 pm (usually runs over) with the optional cocktail party from 4:00pm until 6:00pm
Cost: $65 per person for SCBWI members, $70 for SCAD or AIA students, and $85 for non-members. Audit options will be available to regristrants after the first 30 slots are filled.
Lunch: The hotel restaurant will be prepared to handle our crowd with a limited menu. While I recommend sticking around, as that is a great opportunity to talk shop with peers, there are also plenty of lunch places nearby. (A map will be provided.)
SignUp Deadline: Registration is open now! Click here to register (SCBWI members please log in first!).
Hope you can join us for what promises to be an educational and fun gathering!
Thanks so much,
e
Elizabeth O. Dulemba:
http://dulemba.com
elizabeth at dulemba dot com
SCBWI Southern Breeze Illustration Coordinator
http://www.southern-breeze.org/
SCBWI

Click here to see the 2013 Line-up and here and here to read a wrap-up of the day.
Click here to see the 2012 Illustrators' Day line-up and schedule
and here to read the wrap-up for the 2012 Illustrators' Day.
Click here to see the 2011 Illustrators' Day Schedule
and HERE for the 2011 Illustrators' Day Wrap-Up
Click here to see the 2010 Illustrators' Day Wrap-Up
Click here to see the 2009 Portfolio Workshop Wrap-up
Click here to see the 2008 Portfolio Workshop Wrap-up