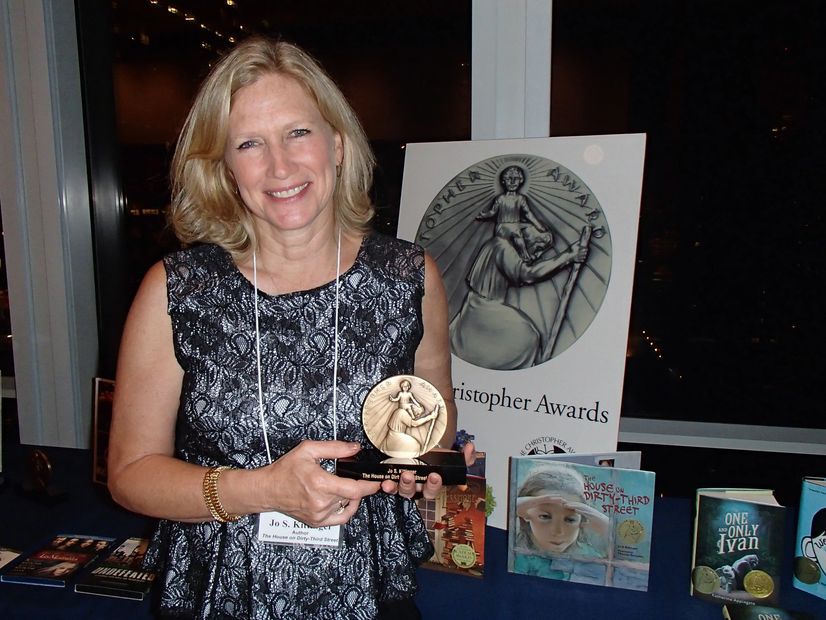 Jo Kittinger is the author of more than 35 books for children — fiction and non-fiction, picture books, easy readers, e-picture books, and middle grade nonfiction.
Recent work includes True Books from Scholastic on these topics: Alabama, South Dakota, and Light.
AWARDS: Most notably, The House on Dirty-Third Street (Peachtree Publishers) was honored with a Christopher Award, a Social Justice Literature Award and the Carol D. Reiser Children's Book Award.
Other picture books include: Rosa's Bus: The Ride to Civil Rights (Calkins Creek Books), which won a Crystal Kite award, A Breath of Hope, Helping a Hero, and The Beauty of Dreams (all with the American Bar Association Publishers.) In addition, Jo has published numerous items in various books, magazines, educational materials and newspapers.
Jo enjoys the position of Regional Advisor Emeritus for the Southern Breeze region (AL, MS, FL panhandle) of the Society of Children's Book Writers and Illustrators, having led the region for 12 years. Having been in the industry for over 20 years, Jo enjoys school visits, freelance editing,  and sharing what she has gleaned with writers who are now arising.
How do I register for the sessions?    https://southern-breeze.scbwi.org/events/wik20-2-0/
——-
WIK 2020 BREAKOUT:
Picture Book Pacing